Introduction: (written 9-4-06)
This circuit is designed to power a SONY bookshelf stereo system. The stereo is powered by either by 115Vac or by six 1.5V C-type AA batteries in it's battery compartment. This power supply circuit intercepts the battery-to-stereo connection and feeds 9.2Vdc to the stereo by regulating an external source of 11Vdc to 40Vdc.
---
+9Vdc 1.5A Power Supply for SONY Bookshelf Stereo

Devin R Ott
Designed & Constructed - May 2006
Designed to power a SONY stereo boombox from an external 11V to 40V unregulated DC source.
---
<![if !vml]>
<![endif]>
---
Final Prototype
<![if !vml]>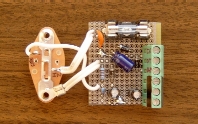 <![endif]> <![if !vml]>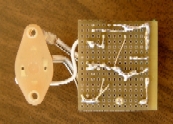 <![endif]> <![if !vml]>

<![endif]>
---
Installation near internal battery compartment (Before & After)
<![if !vml]>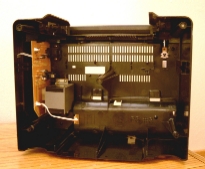 <![endif]> <![if !vml]>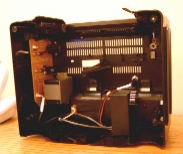 <![endif]>
---
---
---
Back to my EE Page
Back to Home
---
© 2007, Devin R. Ott