±15V Fixed Power Supply
For my Extron Composite Video 8x8 Matrix Switcher in my Home A/V System

Devin R. Ott
Designed & Constructed – August 2013
Description:
Utilizes two ungrounded +18V @ 2.75A switching power supplies (salvaged from my company's warehouse) as input voltage sources, referenced above and below earth ground to feed the positive and negative linear regulators.
This is a very standard circuit I designed, tested, assembled, and installed in a single weekend to restore operation to the 8x8 composite video matrix switcher I integrated into my centralized apartment A/V system.  This unit handles video switching for all DVD players/recorders, security camera feeds, low-res cable tuner feeds (for touch panel preview), and play station in my apartment.
<![if !vml]>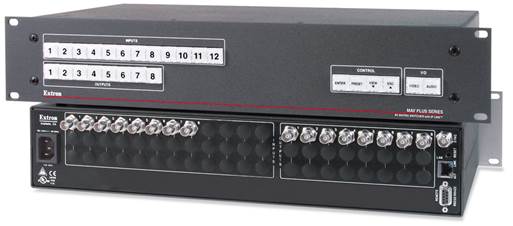 <![endif]>    <![if !vml]>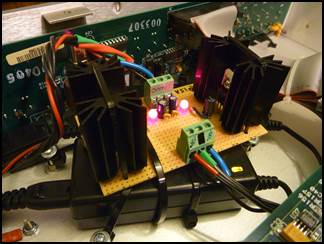 <![endif]>
---
Schematic:

Click HERE for complete design notes [PDF]
<![if !vml]>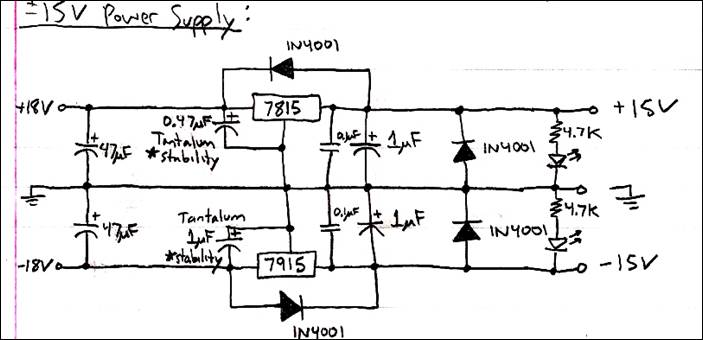 <![endif]>
---
Final Assembly:
<![if !vml]>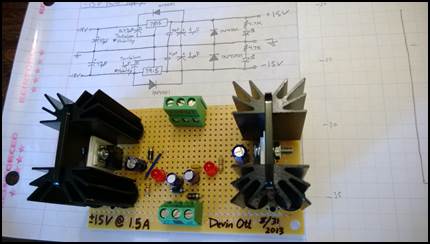 <![endif]>    <![if !vml]>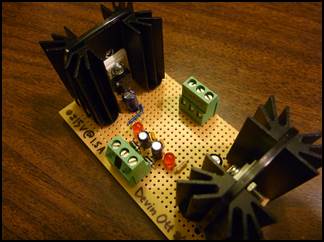 <![endif]>
Dual +18V, 2.75A ungrounded switching DC power supplies provide the 18V input (referenced above & below chassis ground) to the
linear IC voltage regulators.  Also provide non-conducting mounting surface for the ±15V power supply assembly.
<![if !vml]>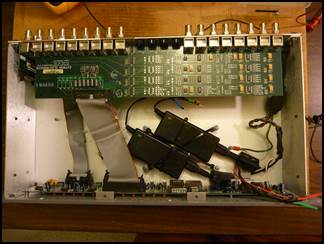 <![endif]>
Final Installation:

Red LEDs provide convenient at-a-glance verification of output voltage from linear regulators.
<![if !vml]>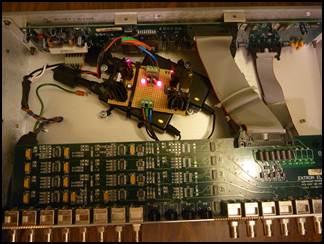 <![endif]>    <![if !vml]>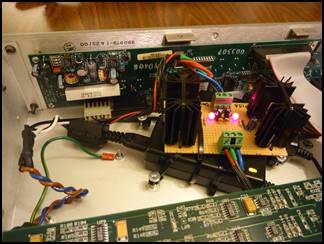 <![endif]>    <![if !vml]>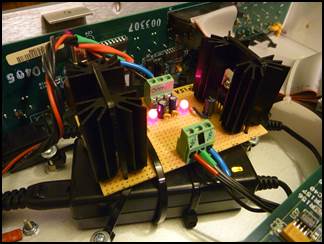 <![endif]>
---
---
---
Back to my EE Page
Back to Home
---
© 2014, Devin R. Ott